Hudur, Somalia – Somali Media Women Association (SOMWA) concluded a three-day training on journalist's election reporting, countering hate, and preventing disinformation, misinformation, and malinformation in Hudur, Bakool.
Thirty journalists, among them, were those from minority, marginalised, and disabled backgrounds, who will be directly responsible for reporting election and political developments, and benefit from this training, which took place from June 3–5. 2023.
Among the topics covered during the training were: the introduction of Media and Election, Media as a watchdog (transparency), Media as an open forum for debate and discussion/ public voice, Gender media & election, Identifying hate content, Hate speech in Somalia's context, Role of journalists in promoting diversity and inclusivity, Countering hate speech, Misinformation, disinformation, malinformation in the electoral context, Combatting online abuse: when journalists and their sources are being targeted and Safety for Somali journalists covering elections.
Kiin Hasan Fakat, SOMWA's vice chairperson, welcomed the guests and stated that this is the first-of-its-kind training held in Hudur. She also highlighted that since SWS is preparing for elections soon, this training will be useful for the local journalists and political candidates in Bakool.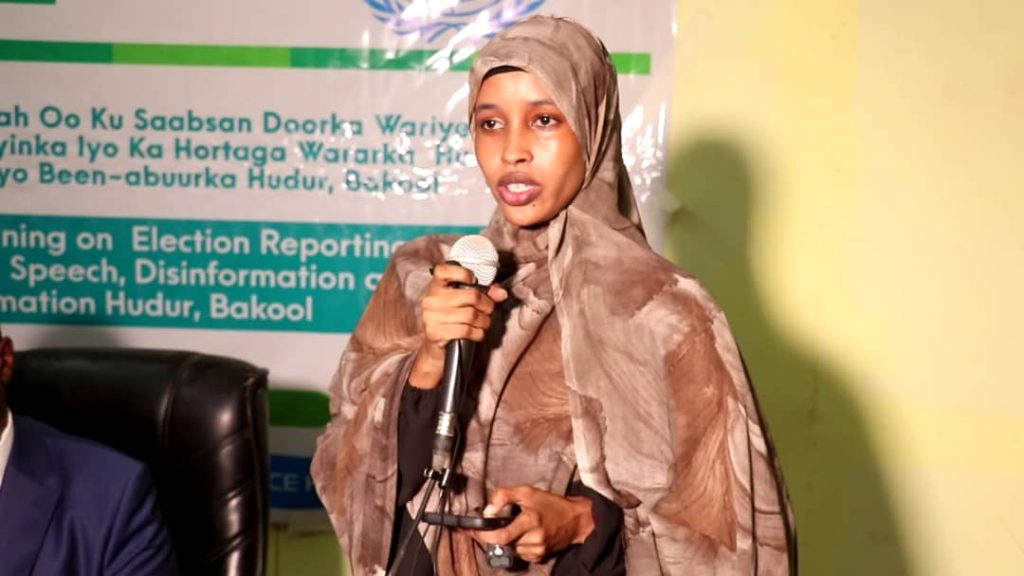 "We are encouraging journalists to ensure that they have full and accurate information and oppose misinformation and disinformation during the electoral process, as this is paramount to fostering legitimacy and shaping opinions in elections'' said Ms Fakat.
Government officials, minister of information of South-west state has opened the event on the first day together with the deputy governor of Hudur districts.
The minister of information, culture, and tourism of the southwest state Abdifatah Ali Yusuf who opened the trainings said "I am happy to be present today at the opening of this training for journalists, and I am sure this training will make a big difference in the reporting style of journalists during elections."
In addition, Mr. Yusuf urged journalists to refrain from disinformation, misinformation, and malinformation and practice Somalia's law of media.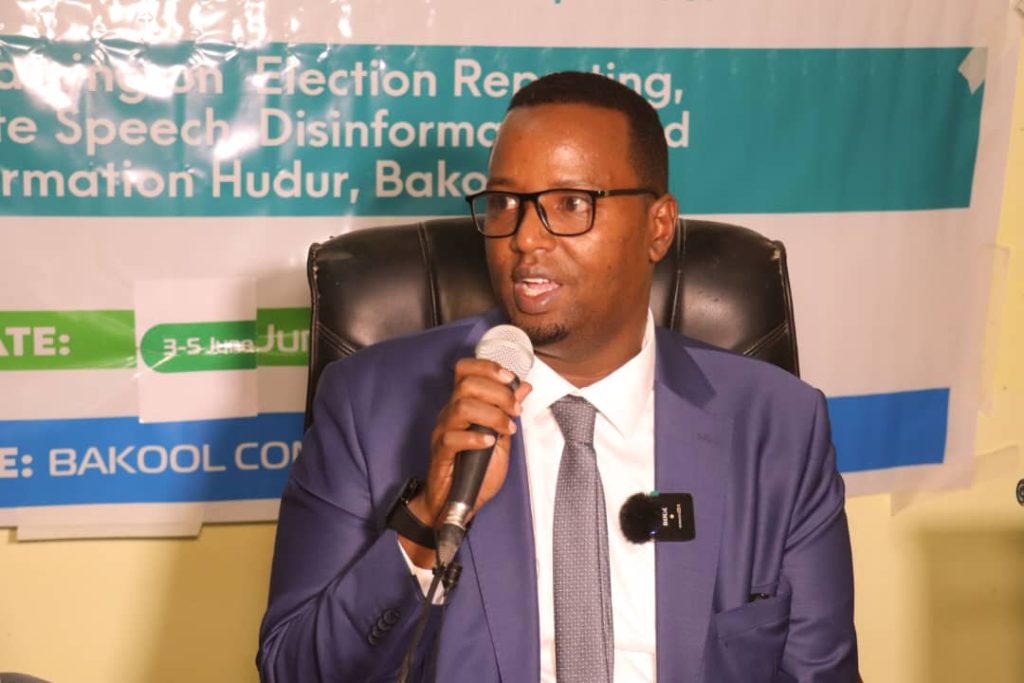 "We have a good relationship with the journalists, and we welcome this training, which is the first to be held in Hudur for the media, and we promise that all information will be accessible to the media during and beyond the election" said Ali Husein, deputy governor of Hudur district at the opening of the ceremony.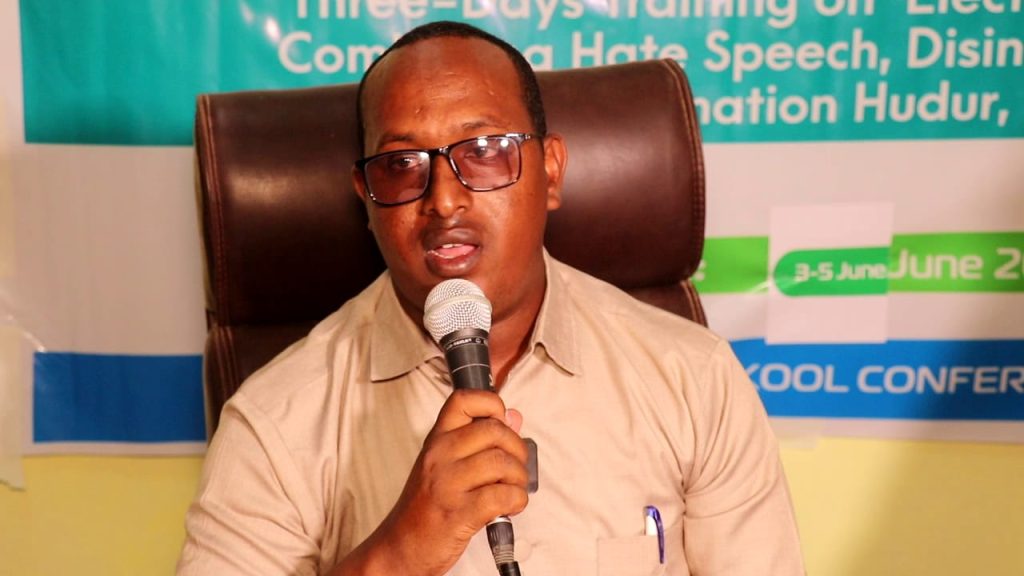 During the three-day training, journalists had an interactive discussion and expressed their experiences with disinformation, misinformation, and hate speech during and beyond the election, and they talked about ways to combat it. Most journalists in Hudur and its surroundings do not get training. As a result, journalists and media outlets in the regions have greatly welcomed the training and thanked SOMWA and UNSOM for providing timely training.
At the conclusion of the training, Kiin Hassan Fakat, SOMWA vice chairperson, has shown their gratitude to UNSOM for the funds to train 30 journalists from surrounding areas of Bakool region and asked other international organisations to join initiatives that support journalists in Somalia, especially in regions like Hudur that do not get enough training.