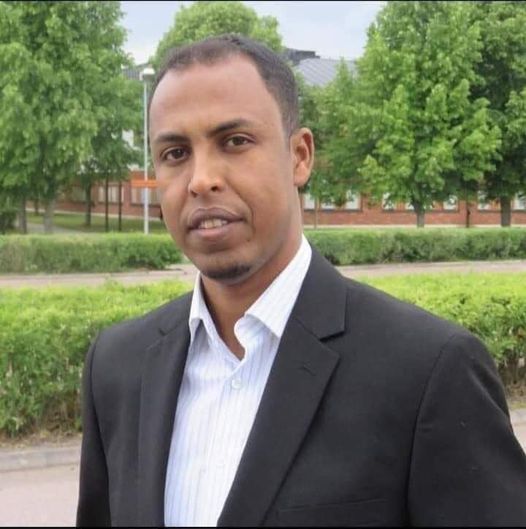 SOMWA is deeply saddened about the death of former colleague Abdullahi Jama Ali who was killed in a terror attack that happened near a busy junction in Mogadishu, the capital of Somalia on Saturday 29 October 2022.
The attack also claimed the lives of more than 100 people and wounded dozens more.
Abdullahi Jama Ali, aged 40 – a former prominent journalist in HornAfrik media from 2000 – 2007 was among dozens of innocents whose bodies were burnt to ashes in the terror attack at Zobe street in Mogadishu.
Abdullahi, a Dutch citizen has been in the Netherlands from 2008 to 2015 and then moved to Sweden, After four years he moved to Luton, UK with his wife and children.
He was the father of five children before he paid a short family visit to Mogadishu on 14 October 2022. Very sad and painful period for the Somali media and Somali communities in Borlänge in Sweden, The Netherlands, and Luton in the UK.
"He left behind his wife Shukri and many kids they share. He was a gentleman, very kind, and renowned journalist well-liked by anyone."  A close friend, Mohamed Amin, a Somali-Swedish journalist said.
He was supposed to fly out of Mogadishu on the 2 November as confirmed by his wife who is in deep shock but sadly he isn't coming back. May the Almighty Allah have mercy on his soul.