Somali Media Women Association (SOMWA) has strongly condemned the government attack on the Somali Cable Television journalist as a crime against freedom of expression.
According to the TV station's official Facebook page, armed forces from NISA raided its office for unknow reason by assaulting a journalist and a cameraman.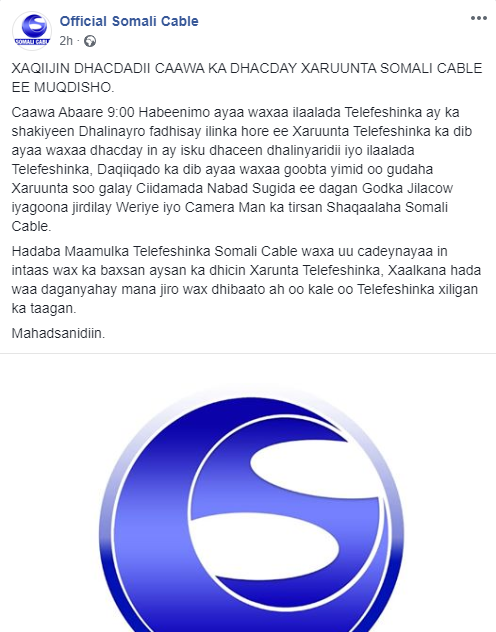 SOMWA calls on the government to an immediate investigation for the latest attack by its intelligence forces.
"We cannot accept any violation against the independent media. We are deeply concerned about the continuity of the daily threat by the government on the free press." SOMWA executive director, Maryan Seylac said.
For the past few months, Somalia federal government and its member states have been imminent threat and intimidating the free media professionals and this is opposite to the democracy and good governance.